Save It! Marriage Bible Study (Teacher's Manual) / Book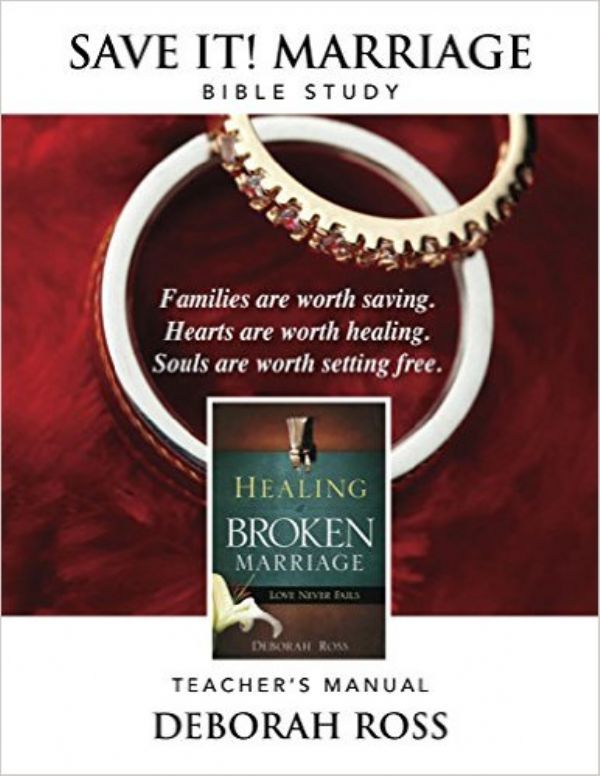 Save It! Marriage Bible Study (Teacher's Manual) / Book
SKU#: PROD60201
Save Your Marriage... Save Your Family!
The Save It Marriage Bible Study is a proven course that delivers tools for divorce proofing your marriage. Expect to achieve marital wholeness, healing, forgiveness, reconciliation and restoration as the lessons learned in this study become a lifestyle. The teacher's manual is a necessary tool for those leading a class, small group, retreat or conference. It can also be used as a supplemental resource for those who want more notes, more bullet points and more scripture references to enhance their personal study time.
It's never too early - or too late - to learn godly principles that cultivate a healthy marriage. The Save It! Marriage Bible Study is an intensive course that highlights biblical truths for achieving wholeness, healing, forgiveness, reconciliation, restoration and even deliverance. This proven bible study will teach you how to defeat the powers of darkness so that your marriage not only survives - but THRIVES! Consider this class as pre-marital boot camp, a faith builder for those in good marriages, and a LIFE-LINE FOR THOSE IN BAD MARRIAGES. Topics like: What Men Need / What Women Need; How to Be Intentional About Your Marriage; Breaking Generational Curses & Pulling Down Strongholds; Forgiveness is a Commandment; Family Order... and more! Based off of 1 Corinthians 13 - "Love Never Fails."
Paperback: 104 pages
Publisher: CreateSpace Independent Publishing Platform (July 24, 2015)
Language: English
ISBN-10: 1492224804
ISBN-13: 978-1492224808
Product Dimensions: 8.5 x 0.2 x 11 inches
Shipping Weight: 11.7 ounces