Woman2Woman: The Naomi & Ruth Experience / Book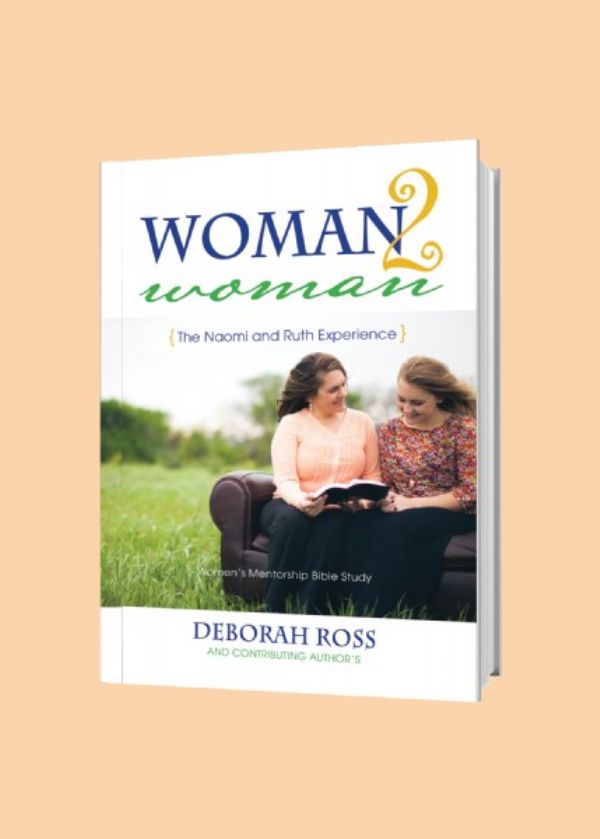 Woman2Woman: The Naomi & Ruth Experience / Book
SKU#: PROD53558
TRANSFORM YOUR LIFE!

Woman2Woman: The Naomi & Ruth Experience is an in-depth bible study that transforms the hearts and lives of women who are newer to the faith by providing short lessons that can be shared through a mentoring relationship with a more mature Christian woman. 
 
Deborah Ross has developed a comprehensive workbook specifically for women who want to know how to "apply" God's Word to real life struggles. Women of all ages will awaken to the "good news" of God's promises. Unleash your destiny and unlock your full potential as a child of the King! Expect Woman2Woman: The Naomi and Ruth Experience to touch the deepest parts of your soul! 
28 LESSONS THAT GROW YOUR FAITH 
WISDOM, KNOWLEDGE AND UNDERSTANDING OF THE SCRIPTURES
HOPE, HELP AND HEALING FOR THE SOUL
CHARACTER BUILDING
STRENGTHEN RELATIONSHIPS
WOMEN HELPING WOMEN
WALK THROUGH THE BIBLE, REFLECTING ON THE NAOMI AND RUTH EXAMPLE 
From the Back Cover
Titus 2:3-5 
"The aged women likewise, that they be in behaviour as becometh holiness, not false accusers, not given to much wine, teachers of good things; That they may teach the young women to be sober, to love their husbands, to love their children, To be discreet, chaste, keepers at home, good, obedient to their own husbands, that the word of God be not blasphemed." 
 
GAIN WISDOM, KNOWLEDGE AND UNDERSTANDING OF GOD'SWORD! 
Hope, Help & Healing From: 
A Lifestyle of Sin
Confusion About Religion
Generational Curses
A Broken Heart
Shattered Relationships
Addictions
Prison/Jail Time
A Life of Dysfunction
Rejection or Abandonment
Mental, Physical or Sexual Abuse
The Demands of Motherhood
Financial Hardship
Day-to-Day Stress
Designed for one-to-one mentorship meetings; but so comprehensive, it can be used in a classroom setting, or even, as a private daily devotional.